About Nancy Lee
Bio
Nancy Lee has more than 30 years of professional marketing experience, with special expertise in Social Marketing, Marketing in the Public Sector, Marketing Research and Strategic Marketing Planning. She received her MBA with a major in marketing from the University of Puget Sound, and her Bachelor of Science in Education from the University of Illinois. Nancy has held numerous corporate marketing positions including Vice President and Director of Marketing for Rainier Bank, and Director of Marketing for Children's Hospital and Regional Medical Center in Seattle. She has been active in the American Marketing Association, having served as a board member for more than 15 years and President of the state's largest chapter, and is founder and Board Member of the Pacific Northwest Social Marketing Association.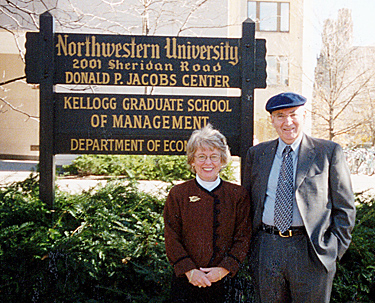 She is currently an adjunct faculty member teaching social marketing, and public sector marketing at the University of Washington's Dan Evans School of Public Affairs, and has also taught at Seattle University's Institute for Public Service and the University of South Florida's School of Public Health. She has been a guest lecturer at the University of Cape Town in South Africa, the Health Promotion Board in Singapore, and at Oxford University. She has conducted social marketing workshops for more than 3000 public sector employees involved in developing public behavior change campaigns. She has been a keynote speaker on social marketing at conferences including ones addressing Public Health, Injury Prevention,  Environmental Protection, and Financial Well Being.
As President of Social Marketing Services, Inc. since 1993, Ms. Lee has been a consultant for more than 150 non-profit and public sector agencies and has participated in the development of more than 200 social marketing campaign strategies.
Nancy is a past president of Mercer Island Rotary, and has been a volunteer member of the Monterey Bay Aquarium's Seafood Watch Advisory Committee, the Mercer Island School District's Advisory Committee, Mercer Island Green Ribbon Commission, and the American Society for Public Administration.
She lives on Mercer Island, Washington, with her husband Terry and beloved dog who of course wears her lifevest when out on the water.
Clients and Projects
A partial listing of social marketing projects and clients for Social Marketing Services, Inc. (1993 -- Present) includes the following:
Public Health
Tobacco Prevention: Department of Health, Washington State
Reducing Secondhand Tobacco Smoke Around Kids: Snohomish County & Cornish School of Fine Arts
Teen Pregnancy & STD Prevention: Office of Superintendent of Public Instruction, Washington State
HIV/AIDS Prevention: Centers for Disease Control and Prevention
Physical Activity: Department of Health, Washington State
Nutrition: Washington State University Extension, Group Health Cooperative and Washington State Department of Health
Colon Cancer Prevention: Fred Hutchinson Cancer Research Center
Childhood Immunizations: Childcare Resources, Department of Health, Washington State, and Seattle Children's Hospital and Regional Medical Center
Eating Disorders Awareness and Prevention: Washington State Chapter
Farmers Markets: Department of Health, Washington State
Judicious Use of Antibiotics: Department of Health, Washington State
Talking to Your Doctor: Comprehensive Health Education Foundation
Reducing Mental Health Stigma: Department of Health, Washington State
Arthritis Prevention: Department of Health, Washington State
Diabetes Prevention: Department of Health, Washington State
Medication Assisted Treatment: ATIC National office
Injury Prevention
Decreasing Texting While Driving: WA Traffic Safety Commission
Pedestrian Safety: City of Kirkland, City of Seattle and Feet First.  See Nancy in program video: Safety Video 

Click it Or Ticket: Washington Traffic Safety Commission

Drinking and Driving: Washington Traffic Safety Commission
Safe Gun Storage: Tacoma/Pierce County Public Health
Senior Fall Prevention: Department of Health, Washington State
Drowning Prevention: Children's Hospital and Regional Medical Center & King Co. Rivers, and Safe Boating Foundation.
Suicide Prevention: Department of Health, Washington State
Sexual Assault: Office of Crime Victims Advocacy, Washington State
Domestic Violence: Tacoma Pierce County Public Health, Washington State
Environmental Protection
Citizen Action Guide: 101 Choices for Living Green: City of Seattle
Stormwater Runoff: Environmental Protection Agency and Seattle Public Utilities
Recycling: City of Auburn, City of Seattle
Natural Yard Care: King County Department of Natural Resources and Parks and Seattle Public Utilities
Litter Prevention: Department of Ecology, Washington State
Leaky Toilets: Seattle Public Utilities
Habitat Protection: Seattle Public Utilities
Electrical Conservation: City of Seattle
Water Quality Protection: Department of Ecology, Washington State
Landfill Reduction: 2good2toss campaign for Department of Ecology, Washington State
Reducing Toxics in Households: Department of Ecology, Washington State
Commute Trip Reduction: King County Metro
Proper Disposal of Grease and Cooking Oils: Victoria, Canada
Small Farms Best Practices for Protecting Water Quality: Whatcom County Conservation District
Financial Well Being: World Bank and International Labor Organization
Public Engagement Activities
Puget Sound Partnership, Washington State
Green Power, City of Mercer Island, WA
Community Involvement
Enhancing Urban Communities: Edens Lost and Found

Public Engagement Activities: Puget Sound Partnership, Washington State
Citizen Action Guide: City of Seattle
Community Priorities: Mercer Island School District
Retirement Savings: Department of Retirement Systems, Washington State
Early Learning/Reading: King County Public Libraries
It's About Time for Kids: Camp Fire Boys and Girls
Thrive by Five, Washington